Are you planning an upcoming graduation party, corporate event or other larger gathering and are unsure what food you want to serve? If so, a buffet may be the perfect option.
A buffet is ideal when you're hosting a large number of people, as they will all have different tastes and appetites. It will allow your guests to get exactly what they want, in the portions they desire, leaving them with a full stomach and a smile on their face.
No matter what you're celebrating, consider having a catered buffet for your next event.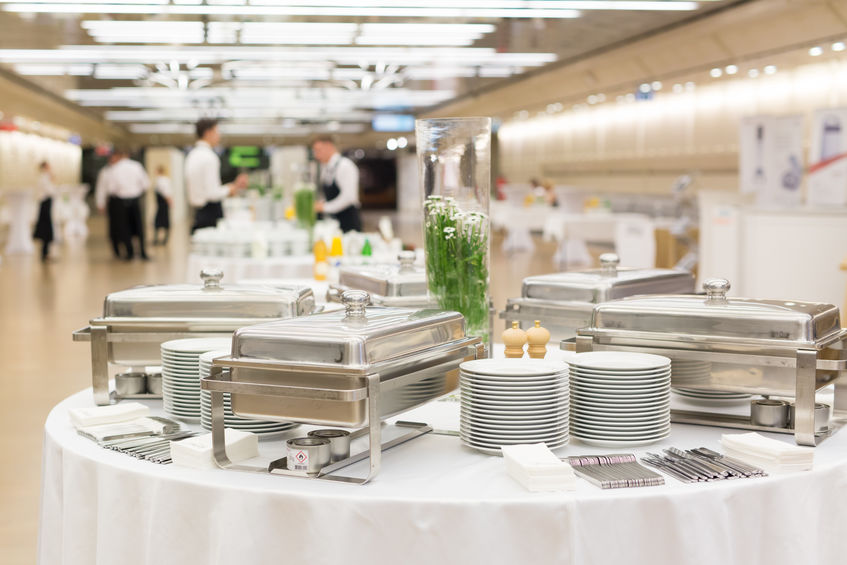 Graduation party
If you're celebrating the graduation of your child from high school or college, a buffet is the ideal catering option. You'll more than likely have a large number of people on hand, so you'll want to ensure you have enough food to feed all the family and friends in attendance.
Company picnic
Company picnics are another event that require a large amount of people to be fed. These picnics are intended to show how much you appreciate your employees, and there's no better way of doing that than with a large spread of delicious entrées.
Holiday party
Similar to a company picnic, a holiday party is held with coworkers to celebrate all the hard work done throughout the year and to blow off some steam. You'll want to make sure the party is festive by having all your employee's favorite wintertime comfort foods on hand.
Family reunion
A family reunion is a time to get together with relatives you may not see very often. This is another joyous occasion that can be even more special with the proper amount of food on hand. Since there is more than likely a wide age disparity at these events, and many little ones running around, having a few different buffet options will ensure everyone is satisfied.
Anniversary Party
Anniversary parties are meant to celebrate the love and dedication that your family members or friends have for one another. These parties wouldn't be complete without the right amount of food and drinks. Make sure everyone attending the party leaves with a full stomach and great memories by choosing a catered buffet.
When you're interested in having a catered buffet for your next event in Philadelphia, PA or the surrounding areas, we ask that you choose our team at R & R Caterers.
We are proud to offer buffets for any type of event, and all our food is of the highest quality. Take some of the stress out of planning you're upcoming event by selecting from our deluxe (three entrée) and standard (two entrée) buffet menus. If you have any questions or would like to book our services, call us today at 215.638.7376.