Vegetables & Pasta Catering Menus
Enjoy only the best vegetable and pasta catering options for weddings and other formal events near Philadelphia and Feasterville, Pennsylvania.
No matter what event you go to, the food is what usually leaves the lasting impression on the attending guests. R & R Caterers offers that experience for you and your guests by leaving people satisfied with the food. The people of Langhorne and Holland, Pennsylvania, have been using R & R Caterers for years for catering and now it's your turn to see just what we can do.
While every event that needs catering is important, some people see certain events as more important. A wedding is definitely one of these events, as any bride wants nothing but perfection on her wedding day. R & R Catering will provide menu options for that wedding reception will not disappoint, and the bride will be happy about the food.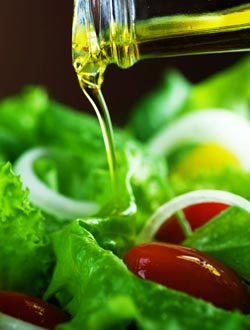 Choice of Two Vegetables:
* String Beans Almondine
* String Beans with Julienne Carrots
* String Beans with Mushrooms
* Candied Yams & Apples
* Buttered Sweet Corn
* Whipped Potatoes
* Gravy for Whipped Potatoes + $0.40 per Person
* Oven-Roasted Red Skin Potatoes
* Garlic Whipped Potatoes
* Rice Pilaf
* Brown-Sugar Glazed Whole Baby Carrots
* Buttered, Stir Fried Vegetables
* Macaroni & Cheese
* String Beans w/Roasted Red Peppers & Almonds
Choice of Three Salads:
* Potato Salad
* Pasta Salad
* Macaroni Salad
* Creamy Cole Slaw
* Tossed Salad
* Tossed Garden Spring Salad
* Cheese Tortellini Pasta Salad
* Red Bliss Potato Salad
* Macaroni with Shrimp Salad
* Caesar Salad
* Caesar Salad with Chicken + $0.50 per Person
* Chicken Pasta Salad + $0.40 per Person
* Seafood Pasta Salad + $0.75 per Person
* Shrimp Pasta Salad + $1.25 per Person
* Shrimp & Crab Pasta Salad +$1.45 per Person
* Fruit Salad + $0.75 per Person
* Mixed Field Greens w/ Mandarin Oranges, Glazed Walnuts & Croutons + $0.95 per Person
All Buffets are subject to PA. 6 % sales tax and 18% service charge.
Any menu can be customized to fit your needs.
Petite pastries to full sheet cakes may be added for your convenience.
Please ask for the exciting details.