It's officially the holiday season! Although holiday events and parties may look a little different this year, if you're planning on hosting a safe event, it's going to require some planning. If you're planning a holiday party, make sure you're doing so thoughtfully.
Here are some of our best catering and planning tips for throwing the perfect holiday party: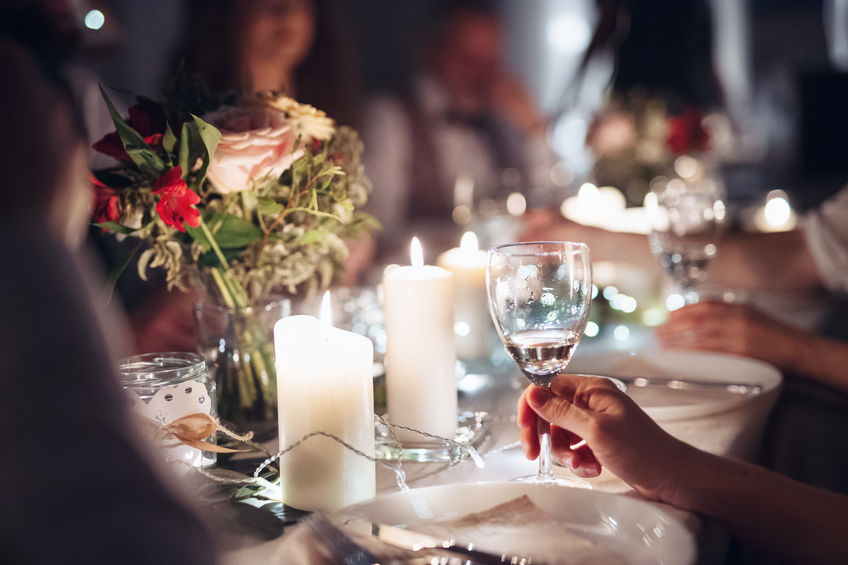 What is Your Budget?
Before you decide on your final budget, you should first create a list of who will be attending your holiday party. The length of your guest list will impact the type of space you need and the amount of food you serve. Try planning most details before determining your final budget.
Offer a Unique Menu and Ask for Special Diet Requests
Your menu options are expected to raise the bar more than your traditional menu options during the holidays. Hiring a professional catering service will help you impress your guests and take the stress off of you for finding the perfect menu.
Hiring a professional caterer to help you find the ideal menu that's comforting, fits your budget, and will keep your guests full and content is important!
Will You Serve Alcohol at Your Event?
Depending on the type of holiday event you are planning, you may need to create a drink menu. Get creative by serving a variety of festive alcoholic and non-alcoholic drinks. From beer and wine to mocktails, you can use this opportunity to impress your guests while encouraging them to unwind and relax.
Choosing a Theme for Your Event
Do you want to host a holiday brunch? Or would you rather host a festive formal dinner? Depending on the theme of your event, it can influence your menu options. If you're going for a more casual event, you may want to serve items like tea and finger sandwiches. However, if you're hosting a more formal event, you may choose a buffet catering menu instead.
You can also incorporate seasonally appropriate dishes for your guests to help fit the theme of the event!
Decorating According to Theme
It's always great to go the extra mile when decorating for your event. By getting your event catered, you can focus on the more fun parts of planning your event, like the décor! Although your food is likely to make a lasting impression, your decorations can also help your guest's overall experience. Adding a unique touch to your table settings is an easy and great place to start!
Choosing Activities for Your Event
Planning an activity can make you even that much more memorable. During the holiday season, it's appropriate to plan a secret Santa or another type of gift exchange. You can also choose an activity such as decorating ornaments or gingerbread houses. If you're looking for a more memorable event, you can even set up a fun photobooth where your guests can take goofy pictures!
Taking the time to plan for a fun activity is a great way to help keep your guests entertained and having fun. It also encourages them to mingle and catch up with each other, which can often be difficult to do throughout the year.
Choosing a Date
Every year, the holidays come and go before we know it. Because the holidays are some of the busiest times of the year, keep in mind who will be in town and consider when others may be traveling when choosing a date.
Hiring the Perfect Caterer for Your Event
If you need a professional catering company to help you plan your holiday party this year, let R&R Caterers help you out! We offer off-site party and event catering and will be happy to serve your holiday party! Contact us at 215-638-7376 to learn more about the catering services we provide!