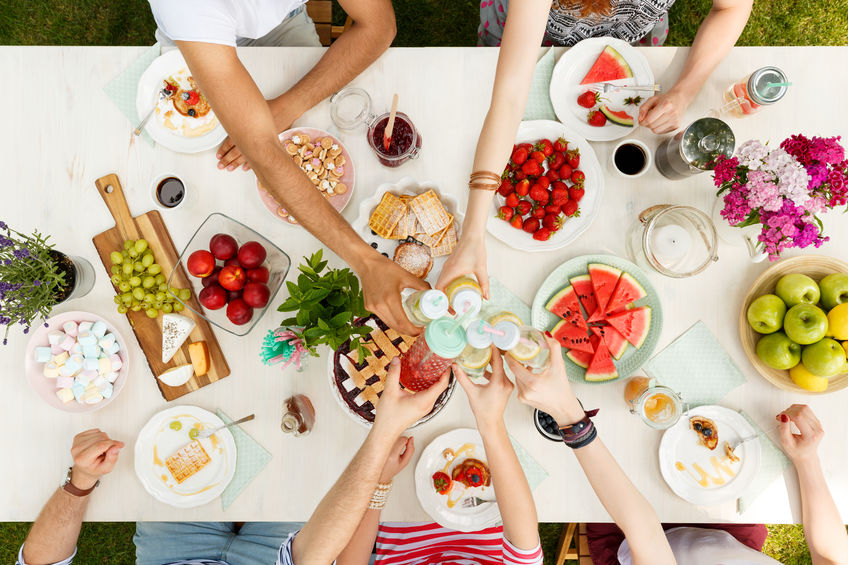 With spring being right around the corner, it's time to look ahead to spring festivals, spring sporting events and other outdoor activities that can benefit from having event catering on site.  
While spring is seen as a sign of rebirth and the reemergence of the light, it's also a time to refresh your palate with fresh and delicious foods.
Whether it be a hearty ham dinner or lighter fare such as fresh fruit, there are a wide variety of catered dishes available for the spring season.
In this blog, we will discuss a few of our favorite spring themed catering ideas that everyone at your event is sure to enjoy.
Ham dishes for Easter
Ham is seen on tables across the country on Easter Sunday and it is something that can also be served in heaping helpings throughout the entire spring season.
Whether you are hosting an event on Easter Sunday and need delicious, glazed ham, are charged with the catering of a spring festival or want to feed your team at an upcoming spring baseball game, ham is the perfect option.
Make sure to have ham dinners or ham sandwiches at your upcoming event to keep everyone full and happy.
Cherry treats for the National Cherry Blossom Festival
The National Cherry Blossom Festival is held in Washington D.C. each year from late-March into mid-April, making the spring the perfect time to celebrate with your favorite cherry dish.
Whether you enjoy fresh cherries, cherry cheesecake, cherry ice cream or you simply want food that is colored pink or red to go with the theme of your event, a professional caterer will have everything you need for your cherry blossom celebration.
Pulled pork sandwiches for your tailgate
Nothing says tailgate quite like a pull pork sandwich that has been cooked to perfection.
Whether you need to feed your team during an upcoming tournament this spring, are having everyone over after the big game or simply want to relax and watch your favorite spring-time sports with your friends on TV, having a catered tailgate with pulled pork is an excellent idea.
It's a great way to get back in the BBQ swing and have you ready for the summer months ahead.
Fresh fruit for every event
Whether it be watermelon, strawberries, apples, raspberries or the afore mentioned cherries, fresh fruit is truly a springtime staple that you won't want to forget for your upcoming event.
Fresh fruit served on its own or in a fruit salad is not only delicious but provides your guests with a healthy option to snack on and to accompany their meal.
As spring is known for rebirth and a fresh start, fresh fruit goes hand in hand with this theme and will be the healthy option people will love at your upcoming event.
No matter what type of event you are hosting this spring season that requires a professional caterer, we ask that you think of our friendly and experienced catering company at R & R Caterers to handle all of your needs.
Based out of Bensalem, PA, we will have all the spring favorites that your friends and family will love. Sit back and relax while our team serves all the afore mentioned items that will make your event a smash hit.
We are proud to offer a wide variety of catering options from our expansive menu, and we ask that you give our team a call today at 215-638-7376 to learn more about how we can assist with your upcoming event in Bensalem, PA; Levittown, PA; Langhorne, PA; Philadelphia, PA; or the surrounding areas.