Football season is here once again and that means it's time for hanging out with friends and family at house parties, tailgates and more.
Whether you enjoy a nice pregame meal or snacking in-game, having your upcoming event catered will allow you to enjoy all your gameday favorites without having to spend hours preparing food.
Make your upcoming party or tailgate a hit and spend more time cheering on your team by choosing a professional caterer this football season.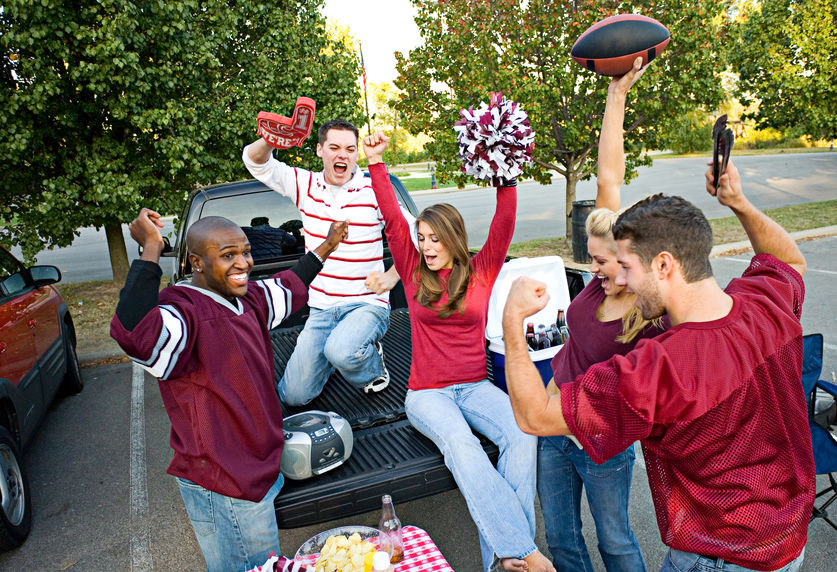 Have your tailgate catered
Whether you're an early riser and want breakfast, delicious BBQ items to keep you full throughout the game or a few appetizers to hold you over until the game starts, a catered tailgate will meet all of your needs.
Having your tailgate catered is perfect for those who may not have the time or energy to go out and buy, then cook, all of their tailgate favorites. Most catering companies will be able to cook all your tailgate favorites such as burgers, chicken wings, roast beef sandwiches and more.
Have a catered backyard BBQ
Having a house party to kick off football season? Consider having your party catered with delicious BBQ options.
Leave the grilling of meats to the experts and save from having to wake up early to start preparing the meals for the day.
Nothing says football season like hamburgers, hot dogs, BBQ chicken and all your favorite sides like coleslaw, potato salad, macaroni salad, baked beans and more.
Get your snacking covered with catering
If you're looking for lighter fare, most catering companies will be able to provide you with the snacks and appetizers you require to keep your guest full and happy.
No football party is complete without everyone's favorite finger foods that include cheese and pepperoni trays, fresh vegetable trays, shrimp platters and more.
If you're hosting a party this football season and are wondering how you will be able to pull it off, we ask that you give our team a call at R & R Caterers.
We will be able to provide you with all your favorite foods for game day and can either deliver the items to you directly or host you at one of our convenient venues as well.
No matter if you're interested in great tasting BBQ, breakfast items, appetizers or anything in between, we're the team to choose to celebrate your favorite team in style. Call us today at 215.638.7376 to learn more about all our catering options.