Engagement parties, baby showers, marriages are all special celebrations, and having a brunch is the perfect way to get together and celebrate your special occasion. With the flexible time frame of brunch, you can host the perfect party, with an assortment of amazing foods.
Not sure how to start planning your brunch? Here are some easy food and drink suggestions to make your celebration even more memorable!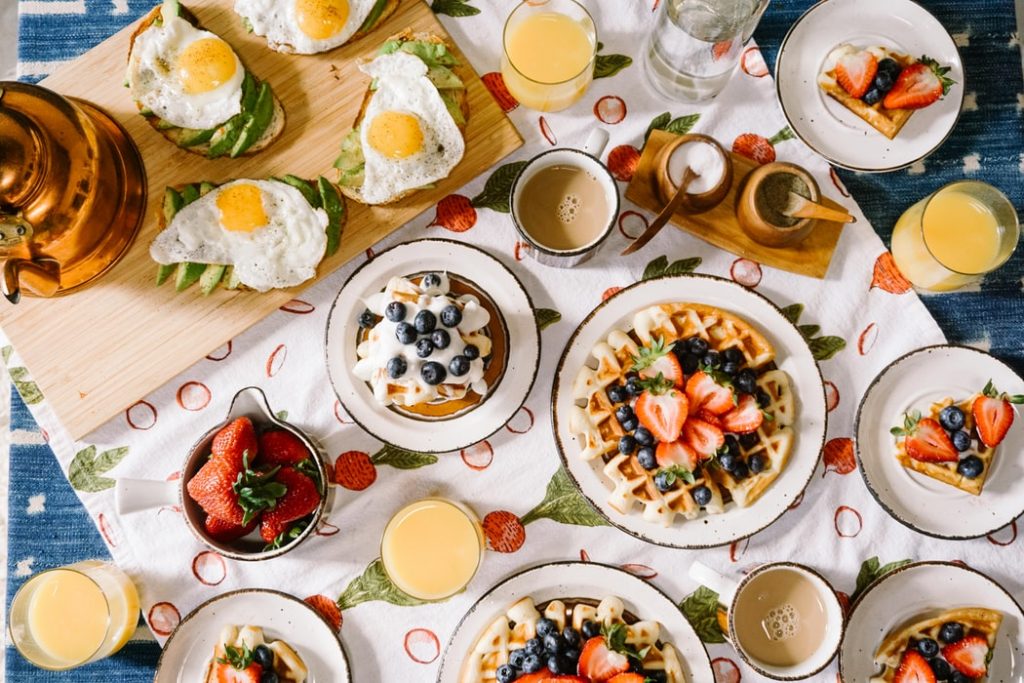 Serve Your Party Buffet Style
When you're deciding your brunch menu, keep in mind that buffets are an excellent option for your guests. Having a buffet style allows your guests to serve themselves, and it takes the pressure off of you to make sure that everyone gets the food they want. Plus, a buffet-style lets you offer a variety of foods and drinks, giving your guests plenty of options to chose from!  
Include Savory Bites
One of the best parts about hosting a brunch is that your menu can be diverse and filled with delicious options. You aren't limited when selecting your menu, and in fact, you are encouraged to include both breakfast and non-breakfast food options. You can include finger food items for your guests to snack on, or even a larger, more filling, entrées if your event continues later into the afternoon. There aren't many rules when it comes to designing your brunch menu!
Add Your Sweet Treats
You can't have brunch without desserts! Offering a colorful tray of sweet treats will add visual interest to the table and will make your party more fun for everyone. Fruits, pies, and cookies are great options to help get you started. Plus, these sweets will pair deliciously with tea and coffee that's often served during brunch.
Don't Forget to Include Traditional Breakfast Foods
If you're hosting your brunch earlier in the day, it may be wise to include traditional breakfast food options. You can never go wrong with egg dishes, oven-baked French toast, and a variety of breakfast meats. There is never a wrong time to enjoy delicious breakfast foods!
If you live in Philadelphia, or Bucks County Pennsylvania, let R&R Caterers fulfill all of your dining and refreshment needs. Browse our website to view our full catering, breakfast, and extras menu. With our customizable menu, we'll make sure you have a memorable celebration. Give us a call at 215-638-7376 to get started!