With COVID 19, there haven't been any safe opportunities to host large gatherings. For weddings, showers, and office meetings to continue as planned, the guest lists must be adjusted.
Regardless of your event, here are some catering tips that will help make your small group event a success: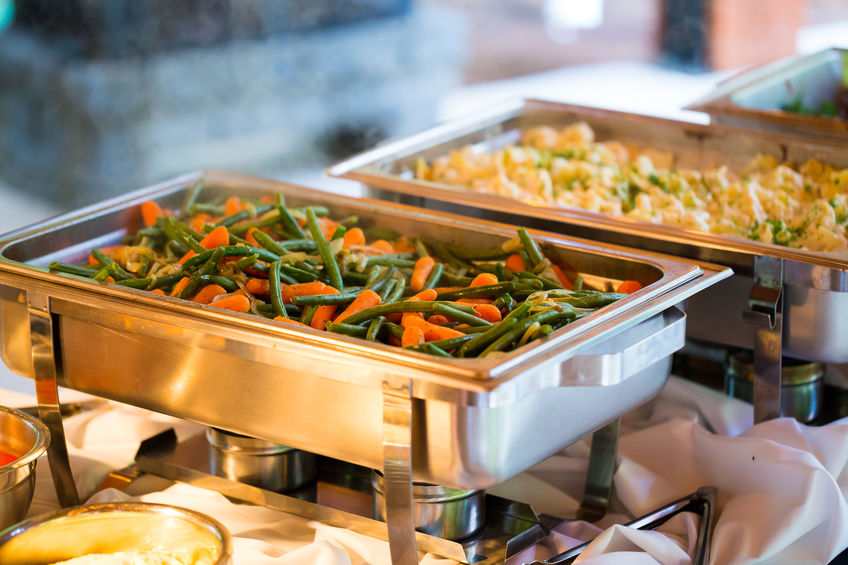 Plan for the Type of Event
Before you go ahead and throw an event, make sure you're taking time to prepare and plan, so you'll feel confident when your guests arrive. The first question that you'll need to answer is what time of day will you be hosting your event? If you plan on having an event during the mid-morning, we suggest choosing from our brunch and breakfast menu.
However, if you're planning to host a longer lunch or a more formal event, then we'd suggest looking at our Buffet Catering Menu.
Ask Your Guests Ahead of Time if They Have Any Allergy and Dietary Requirements
After deciding the type of event you're going to have, the next step is to ask your guests if they have any dietary restrictions. There is no worse feeling than knowing that your catering menu does not accommodate your guests' needs. With many individuals having gluten-free, dairy-free, vegan and vegetarian restrictions, it's always best to offer a few allergy-friendly options.
Keep in mind of any dietary preferences such as:
Lifestyle choices
Religious practices
Food intolerances
Food allergies
If you have any questions about accommodating dietary restrictions, don't hesitate to contact us today!
How Much Food Should You Order?
You never want to let food go to waste, but you also don't want to order too little. When you're ordering food for your event, consider the number of guests attending your event and the time of day you're hosting the event. If you ever have any questions about the amount of food you should be ordering, our experienced catering staff can help you decide!
Consider Grazing Tables for Smaller Events
If you're having a quick and small event, consider hosting a tea with select delightful treat options for your guests to snack on. Catering for teas usually includes various sandwiches and sweets for your guests to pick at as they enjoy their hot drinks.
Getting Creative with the Guest Layout
Once you've selected your menu and have confirmed your guest list, it's time to get creative with the layout. The CDC states that each person should be seated 6ft away from one another. If you can host your event outside, this would be the ideal situation, or you can create limited seating at tables inside.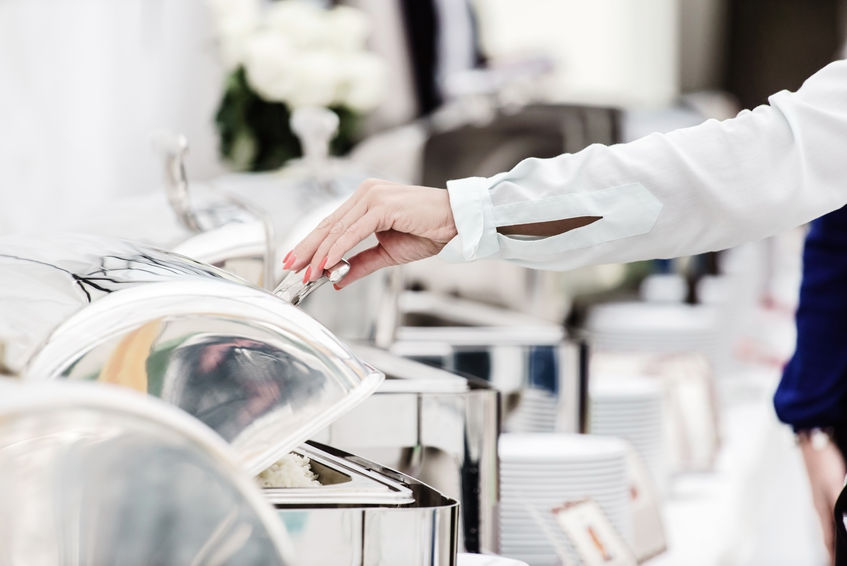 Adjusting Event Timelines 
During the COVID-19 pandemic, the CDC recommends using creative timelines for your guests so that you can scatter their arrival times. Before each guest arrives at your event, make sure you are taking extra precautions and taking temperatures and health screenings.
If you are catering an event buffet style, you'll also want to create timelines that will help control how many guests are serving their food at once.
Small Event Safety Tips During COVID-19
Remember, if you're hosting a small event during these times, make sure you are doing so safely. Whether you're hosting an intimate at-home event or a welcome back company picnic, make sure you utilize guidance from the state and the CDC.
Event Catering in Bensalem, PA
No matter your event's size, R & R Caters will ensure that your guests will have delicious food, outstanding presentation, and unforgettable service.
Take a look at our online menu and give R & R Caterers a call at 215-638-7376 to learn more about the competitive pricing and packages we have to offer!