When you're planning an outdoor event, catering takes on a new set of challenges compared to an indoor venue. Help your catering company give you an unforgettable event by setting them up for success. If you're hiring a catering company for your outdoor event, follow these tips!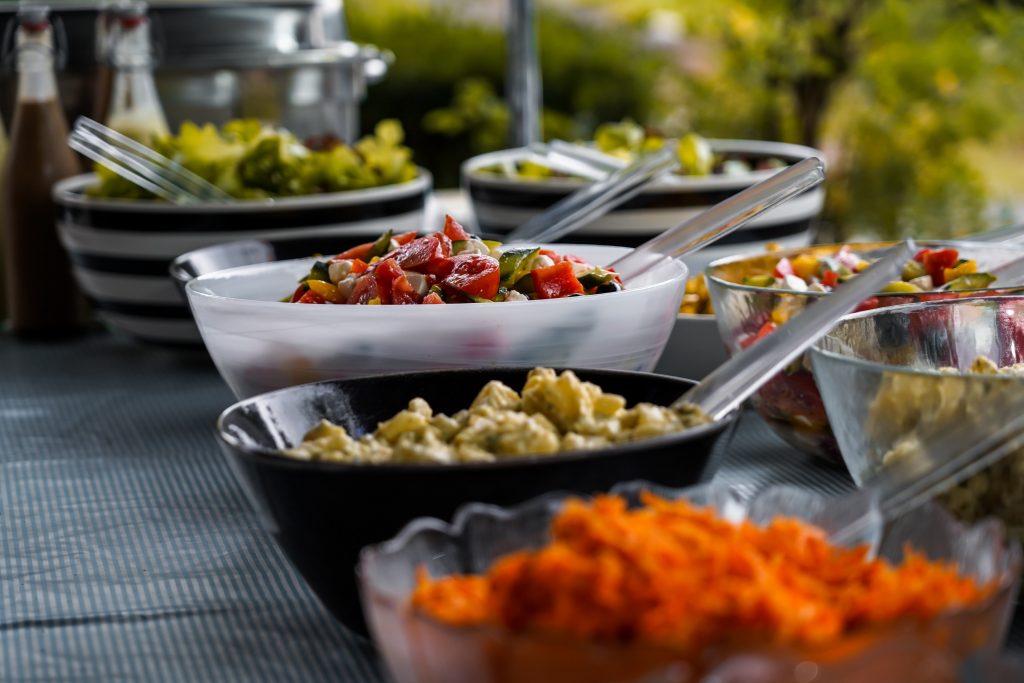 Have a Plan for Inclement Weather
One of the challenges of any outdoor event is that the weather is often hard to predict. Just as you would need a backup location for your event, your reception caterer will need a backup plan as well. If possible, it would be helpful to at least provide a tent for your catering service to help protect the food and equipment form the elements. Also, confirm with your event location that your company will have access to a generator to keep dishes hot or cold during these times.
Provide Indoor Access for Your Caterer
The better your caterer's conditions, the better your experience is likely to be! If possible, allow your catering company space to prepare, plate, and stage their creations before bringing them outside to your guests. If indoor access isn't available, you can also help by stationing them under a shady tent.
If you can't provide indoor access for your caterer, don't stress. Your outdoor caterer will be honest with you about what they need and prepare themselves as much as they can for your event. Regardless, they'll make sure to help you make your perfect day become a reality.
Plan Your Menu for the Weather and Conditions
When you are planning your outdoor event catering menu, always keep the weather in mind. Some foods are highly sensitive to different temperatures and may not be the best for your event. Unless you have a particular dish in mind, it's always best to take your caterer's suggestions.
R & R Caterers offers professional catering services throughout the Bensalem and Philadelphia area. We offer a wide variety of delicious foods and beverages for your dream event. Contact us today at 215-638-7376 to learn more about all of our services!