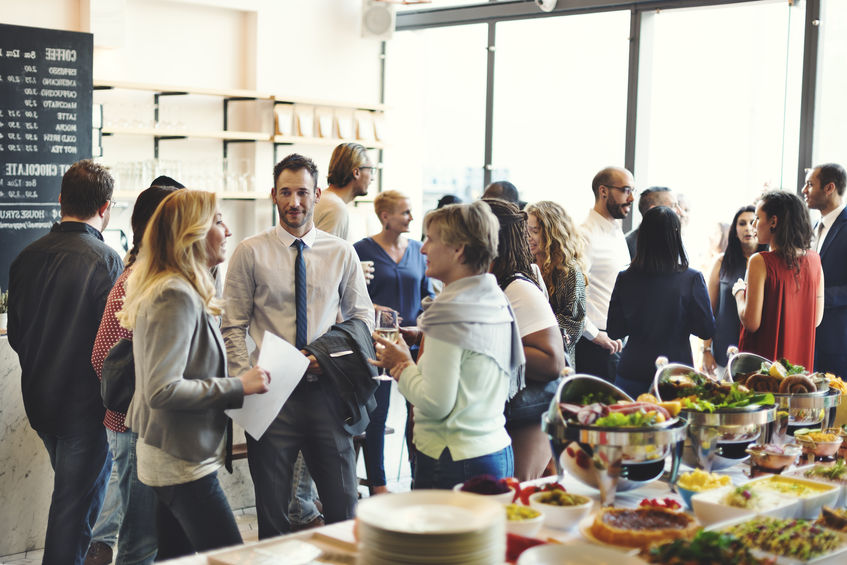 Should you be a business owner throwing a corporate event in the near future and are looking for an easy and affordable way to feed your guests, consider having your event catered.
When you choose to have your corporate function catered by a professional catering company, you will be showing your guests you take pride in your business and that you want them to have a great time at the event.
Having a professional caterer on hand will also ensure you have enough food for everyone to enjoy and a variety of options for any taste.
No matter which of these advantages may convince you to choose a catering company for your upcoming event, it will ensure everyone is happy and fed, so you can worry about more important things like spending time with your guests.
Makes a good first impression
One of the main reasons why hiring a catering service is a good idea is that it will give a positive first impression to your guests.
Whether it be for your employees, business associates or potential clients, a catered event will show that you take pride in your business and that you care about those who are associated with your company.
Such a small investment can go a long way in showing you pay attention to details and think about the big picture when it comes to your business' morale, perception and more.
You can feed any number of guests
As a business owner you understand that guest lists can become rather long for corporate events. If you ended up inviting more people than you originally intended and are concerned about feeding everyone, you can leave your worries behind when you hire a professional catering company.
Most caterers will be able to feed any number of guests you may have, whether that be 10, 100 or more.
Save yourself the time and stress that comes along with cooking up food for everyone by bringing in a professional team.
Offers a variety of foods
Another benefit of hiring an experienced catering company is that you will have a variety of different foods available for your guests.
No matter what those in attendance may enjoy eating, or the food restrictions they may have, a catering service will provide you with the variety of options you need.
Rather than having basic foods like sandwiches or cookies, you can choose from a wide range of options that can include everything from hot hors d'oeuvres to carving stations, salads, fajitas and even breakfast and dessert items.
Allows you to focus on other areas of the event
Maybe the most important reason for choosing a catering team for your corporate event is the freedom it will give you to entertain your guests.
The entire point of throwing an event like this is to get to know employees, business associates and potential clients better, and there's no reason why you should be running back and forth with food trays the entire evening.
It will allow you to spend more time planning other aspects of the event, and many caterers can even help with venue suggestions if you're having trouble finding the right space.
No matter how many people may be attending your event, or the food you wish to serve, it's important to hire a friendly and experienced catering company. In Bensalem, PA that is R & R Caterers.
Even if you have the help of your friends or employees, you should all be able to sit back, relax, and enjoy each other's company without worrying about the food.
We are proud to offer a wide variety of catering options from our expansive menu, and we ask that you give our team a call today at 215-638-7376 to learn more about how we can assist with your upcoming corporate event in Bensalem, PA; Levittown, PA; Langhorne, PA; Philadelphia, PA; or the surrounding areas.