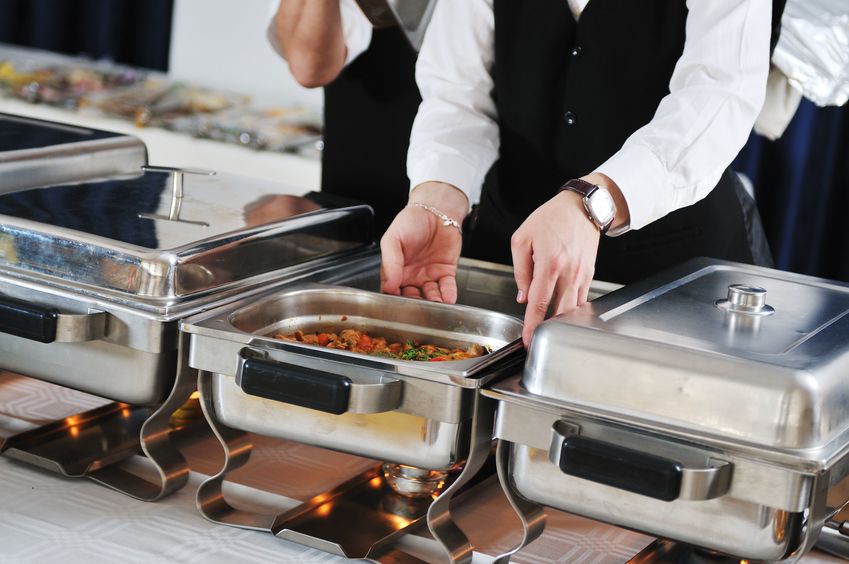 Having a baby shower is an exciting time filled with lots of planning and last-minute details. While you may be planning different party games and figuring out where to have your party, it is important to remember one thing: food!
Some people may opt to host their baby shower at a restaurant; however, with space limitations and high prices, more people opt to have it at home or at a loved one's house. However, that doesn't mean that you want to put the burden on them to cook or provide food, nor should you put it on yourself. That's where we come in! Getting your baby shower catered is a surefire way to have it be a raging success. Below are a few more reasons why you should consider having your baby shower catered.
Save Time
Your baby shower is a day about the new addition to your family. You should not spend the time leading up to your baby shower running to the grocery store, preparing foods, and beginning to cook. Your time should be spent planning what you would like to do during your day! Many times, people hosting an event get so caught up in being a good host that they forget to take time for themselves to eat and relax. On the day of your baby shower, your time should be spent participating in fun activities, talking with loved ones, and enjoying your day. Getting your baby shower catered will eliminate the need to worry about preparing any food, going shopping, or prepping in the days before. All that you will need to do is have a fun time!
Customized
One of the many benefits of getting your event catered is that you will have many options to choose from. We offer all types of foods. We can set up an omelet bar for a late morning party or a BBQ for a nice day outside. From buffets to fajita bars, there's something that everyone will love. The possibilities are truly endless! Catering with R&R also ensures that all you will have to do is plan your selections and enjoy your meals.
Freshly Prepared
You don't need to worry about your food sitting out for hours or getting cold. We will freshly prepare your food! Even if some guests arrive late, you can rest assured knowing that their food will be at the correct temperature and safe to eat! Plus, our waitstaff will serve the food, ensuring that it is all hygienic.
We offer many extras to ensure we have everything you need! We offer disposable service or China service. We also can provide napkins and table covers; we won't even make you worry about brewing so much as a cup of coffee. We have beverage services that we are happy to discuss adding on with you, including a bar set up that will have everything needed (except the alcohol).
Your baby shower is a day about your growing family. Don't spend the day stressing over cooking or rushing out of a restaurant! Hiring a catering service right in the comfort of your home makes sure that your day will be spent enjoying every minute of the party instead of being spread thin trying to run it! At R&R Caterers, we pride ourselves on high-quality service. Our staff will do everything from setting up, all the way to packing up leftovers and cleaning. We offer everything needed to ensure your baby shower is a complete success. Please fill out our online form or call us at 215-638-7376 to get started today!