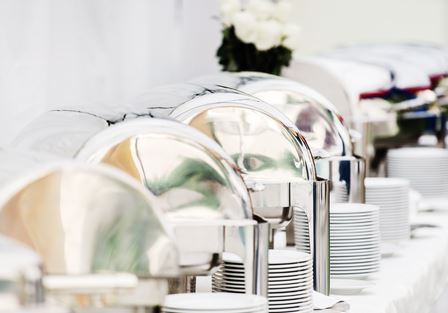 Working in Philadelphia can come with certain challenges. Getting to work can be a headache. There's snarled traffic on the roads and highways. SEPTA is supposed to help with commutes, but as a system it's not always the best or most convenient. The PPA (Philadelphia Parking Authority) seems to love to issue parking tickets. In the winter, there's snow to contend with, making streets a sloppy mess. And, of course, everyone has to pay their share of taxes. All of these things can be frustrating, right?
If you own or run a company or organization in the Philadelphia area, consider having a catered picnic for your employees. R & R Caterers (out of Holland, PA) serves the Philly region with off-site party and event buffet catering services. Want to reward your employees with a nice barbecue company picnic? R & R Caterers can handle the food preparation and serving process for small or large groups of people. R & R covers Levittown, Feasterville and other areas throughout Lower Bucks County.
A catered picnic makes for a nice change of pace from the typical workday and working environment. It's a chance to get outside, get some air, relax, dress casually, bring friends and family along, chat, play games, and have fun. People need downtime. It can't be all work, work, work. A catered picnic is one of the few times when everyone comes together in one large group. It's a time to bond with one another, tell stories, laugh, give out awards, participate in some friendly competitions like leg races or potato sack races, and build camaraderie overall.
If you're not sure where to hold a company picnic, don't worry– R & R Caterers has a list of available venues. Call 215-638-7376 for that list and to talk about having R & R cater the picnic with delicious foods.