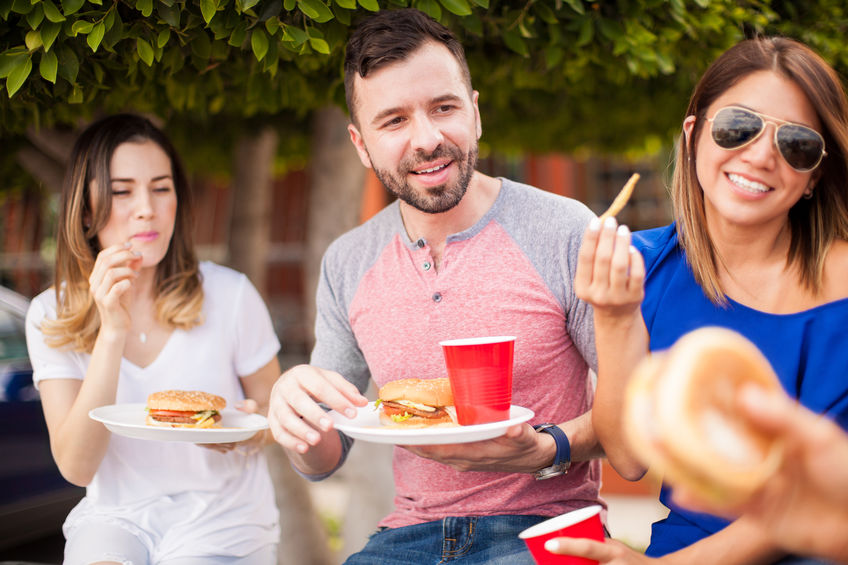 BBQ is delicious. There's just something lip-smackin' good about barbequed meat, right? It's flavorful and yummy. And it goes over well at most events. Speaking of events, what are some of the best events for BBQ catering?
Family Reunions
Are you planning on having a big family reunion this year? How are you going to feed all the kids, the parents, the uncles and aunts, and grandma and grandpa? Ideally, you want something that'll smell good, taste good, and fill up everybody's bellies. BBQ is a great choice for family reunions. It's something a little out of the ordinary from everyday life meals, but not too extreme that people wouldn't like or want it. Please people of all ages at a family reunion with a BBQ picnic that's catered so you don't have to do all the food prep yourself!
Fundraisers and Charity Events
Besides family reunions, BBQ works well for fundraising events. People will give money for BBQ meals, and if they know the money helps support a good cause, that's all the better, right? When you have to fundraise for something such as a charity, and you want people to attend and enjoy themselves, you need to serve food they'll appreciate. Pizza is always a good choice, of course, but so is BBQ, especially if the fundraising event is outdoors and it's summertime.
Wedding Parties
Want to enhance a wedding party? If the bride and groom love BBQ, and most of the guests would too, then why not make it a BBQ reception? Besides weddings, BBQ also works well for birthday parties and graduation celebrations where you have a whole bunch of hungry people gathered together in one place.
Corporate Events
Finally, BBQ is a good choice for corporate events, such as conferences, product launches, milestone celebrations and company anniversaries. BBQ is tasty comfort food that shows employees and guests that they're cared about by corporate, and the food usually helps start conversations, too– a nice bonus!
Do you want excellent BBQ catering for your event in/near Bensalem, PA? Contact R & R Caterers at 215-638-7376.