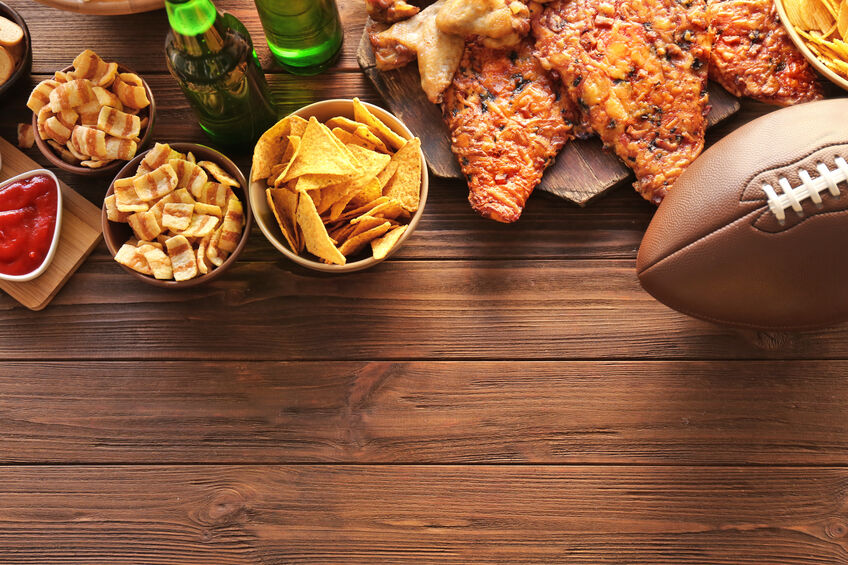 With the NFL Playoffs set to begin this coming weekend, there's no better time than now to start planning your party for the big game.
Whether your favorite team makes it all the way or you're simply looking to spend a fun evening with friends and family, it's important that you have the right food. One of the easiest ways to accomplish this is by hiring a professional caterer.
When you want to enjoy the big game without having to worry about food in the oven or bowls of snacks being full at all times, leave it to the pros to handle all of your snacks, entrées and more for your yearly party.
Have a variety of food for your guests
Throwing the perfect party comes down to a few key ingredients. You need to have the right atmosphere, a big TV, good friends, and of course, the right food!
While many people may ask their family and friends to bring along their favorite dips or smaller dishes, you can avoid pestering them to bring something by simply having your event catered.
When you hire a caterer for your football party, you will be ensuring that there is not only enough food for everyone but a variety of options for them to choose from.
If you know some of your guests love BBQ, while some like to be a bit healthier with salads and lighter finger foods, this can all be handled by an experienced caterer. Most caterers have a wide-ranging menu and will be able to go over it with you in detail beforehand to ensure you satisfy the palate of every guest.
Spend more time with friends, family
The entire point of throwing a party for the big game is to enjoy the company of friends and family in the comfort of your home. Unfortunately, a host is often spending most of the evening cooking or running around from guest to guest ensuring they are full and satisfied.
When you hire an experienced caterer, you will be able to avoid this and will have the time to relax and catch up with those you haven't seen in a while, by knowing that all of the food is taken care of.
Keep your eyes on the game
Similarly, when you hire a caterer you will be able to pay attention to the game more closely. Whether your favorite team is trying to go all the way, or you simply enjoy watching the best in the business face off against one another, the big game is truly a spectacle to behold and one that shouldn't be missed.
Even if football really isn't your thing, you surely won't want to miss the commercials or halftime show.
When you're hosting a party for the big game this February and want it to go off without a hitch, we ask that you give our team a call at R & R Caterers.
For years, we have proudly provided those throughout Bensalem, PA and the surrounding areas with all of their gameday catering that includes everything from delicious BBQ to our fajita bar, classic appetizers and much more.
No matter what type of food you may have in mind for your party, we invite you to take a look at our expansive online menu and to give us a call at 215.638.7376 once you have decided on the package that best fits your needs.
We look forward to serving you and your guest for the big game and making you a client for many years to come!